CRIME SCENE AND FATALITY DECONTAMINATION CO.
Crime Scene and Fatality Decontamination Co. strives to provide excellence in both natural and accidental trauma scene remediation services. Our company specializes in the proper removal, disposal and cleaning of all areas and surfaces contaminated. This includes blood, body fluids, tissues, bacteria, viruses and even odor as required by state law. Throughout our many years of service and experience, CSF Decontamination ensures that every situation meets or exceeds OSHA and EPA guidelines for safety. This is one of the facets of our business that helps set us apart from other companies. Due to OSHA and EPA guidelines forever changing, we are committed to providing our customers with the highest level of service by ensuring our staff is up to date in any and all safety procedures while maintaining full compliance with all federal, state and local laws. Our professionally trained technicians are prepared to handle any situation no matter the size. Professionals around the nation recommend CSF Decontamination with confidence that we will provide the highest level of quality service. Our company provides training courses to educate and enlighten our partners on how to handle the hazards of blood borne pathogens and other potentially infectious materials.
CONTACT US: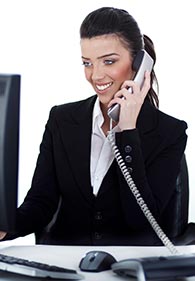 Crime Scene and Fatality Decontamination Co.'s years of experience, compassionate approach to service, and strict adherence to safety procedures make us the primary choice for biohazard management services.
We are happy to assist you.

Phone: 559-824-4642
E-mail: info@crimesceneandfatalitydecon.com
Website: www.crimesceneandfatalitydecon.com